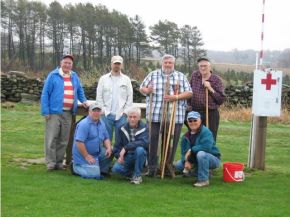 Welcome to the Old Timers R/C Website!
OldTimers are only one of the many types of aircraft flown at our beautiful club facilities in scenic Tiverton, RI. We also fly Sport, 3D, Trainers, Electric, Gas, and Nitro! Contact us to learn more, all ages are welcome! As part of the AMA Intro Pilot program we have members available to help you get up and running.
This site offers you the opportunity to learn more about the Old Timers R/C Club, founded over 40 years ago.
Come fly with us at our AMA Sanctioned field in Tiverton, RI or join us at one of our regular meetings throughout the year.
Our club is open to newcomers and seasoned flyers alike. We are always willing to mentor new pilots so come join us for some fun! Contact us to come visit and see what R/C aviation is all about at
contact@oldtimersrcflyers.org
.
If you would like to join our club you may do so anytime by filling out and sending in a copy of our application form. All applicants should be a member of the AMA (Acadamey of Model Aeronautics). An AMA membership form can be found at the
AMA Website
.